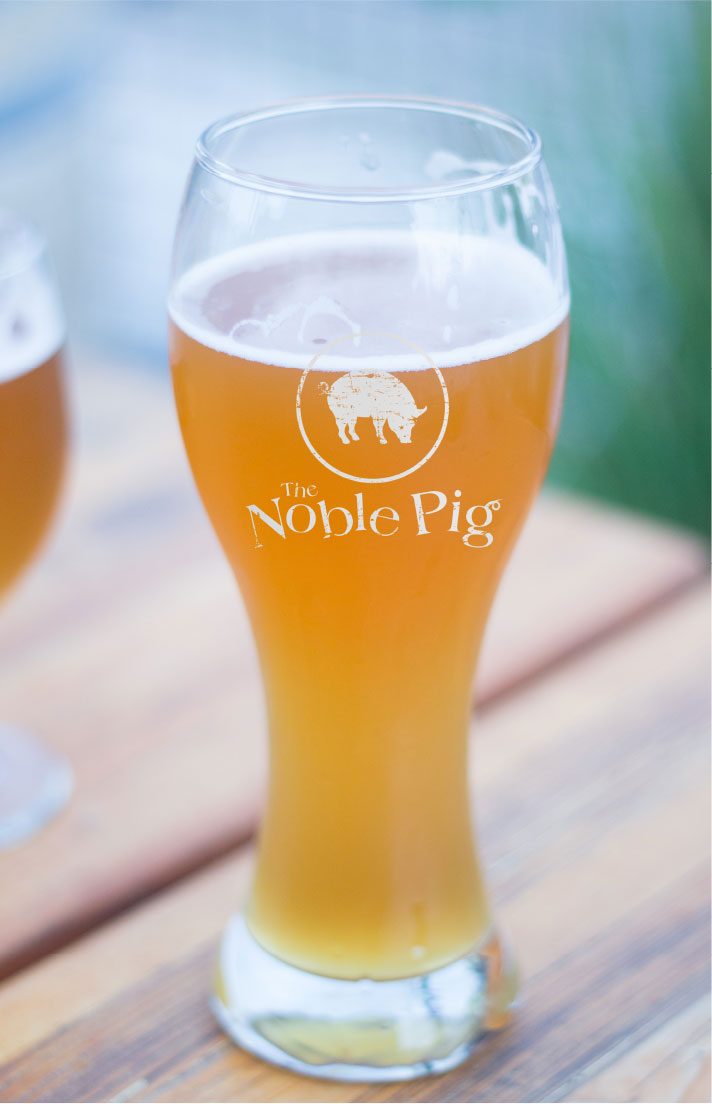 ALL STYLES AVAILABLE IN 650mL BOMBERS AND 1.89L GROWLERS. CHECK IN FOR ROTATING TAP STYLES!
STRAW HOUSE – Munich Helles Lager
4.5% Alc/Vol | 18 IBU
Traditional German lager, straw colour, grainy with a restrained bitterness
STICK HOUSE – Belgian Pepper Ale
5.0% Alc/Vol | 20 IBU
Amber appearance, fruity-savory spice aroma, medium in body 
STONE HOUSE – Mocha Porter
5.5% Alc/Vol | 22 IBU
Deep brown/black colour, chocolate & coffee flavours, silky mouthfeel 
BIG BAD WOLF – India Pale Ale
6.5% Alc/Vol | 60 IBU
West Coast hop influence, amber appearance, smooth lasting bitterness
* Rotating taps. Check our social media for current list of rotating brews.

Tues/Wed/Thurs/Fri/Sat:
12:00PM - 7:30PM
Sun/Mon:
Closed
650 Victoria Street
Kamloops, BC, V2C 2B4
(778) 471-5999
We accept a limited number of reservations per evening up to 6PM. After 6PM it's first come, first served.
Copyright The Noble Pig 2018. All rights reserved.