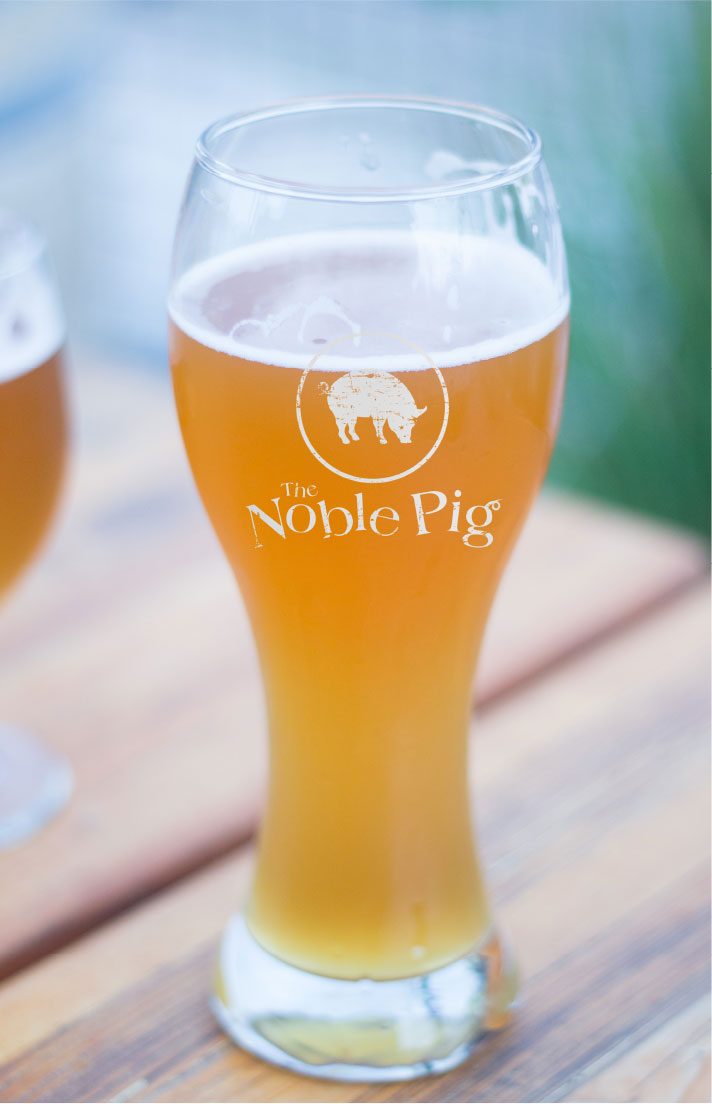 $5 3/4 per glass
$6 3/4 per pint
$16/ jug
$16 growler fill
House Lager (Munich Helles Lager)
4.5% Alc/Vol | 20.5 IBU
Golden yellow with a smooth blend of hops & malt. Easy on the taste buds, this beer is a pleaser to all.
Wallonian Pig Belgian Peppered Ale
5.0% Alc/Vol | 20 IBU
A variant of the farm ales that can be found in the Wallonia region of Belgium. The yeast, from a Trappist Monk Abbey, imparts interesting exotic flavours. Unfiltered, slightly cloudy.
5.5% Alc/Vol | 34 IBU
This jet black dry Porter has strong chocolate & coffee malt tones. It is silky smooth on the tongue & comes with a rich creamy head but is dry on the finish.
Pig Pen IPA- American IPA
6.0% Alc/Vol | 60 IBU | Seasonal Pricing
An extreme amount of Citra and Glazy hops were used to give this beer a fantastic tropical nose.
*
Rotating taps. Check our
social media
for current list of rotating brews.

Mon/Tues/Wed:
11:30AM - 11:00PM
Thur/Fri/Sat:
11:30AM - 12:00AM
Sunday:
3:00PM - 10:00PM
650 Victoria Street
Kamloops, BC, V2C 2B4
(778) 471-5999
We accept a limited number of reservations per evening up to 6PM. After 6PM it's first come, first served.
Copyright The Noble Pig 2018. All rights reserved.